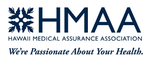 Pharmacare Hawaii and HMAA Partner for Breast Pump Program
Beginning August 1, HMAA will be partnering with Pharmacare Hawaii, as its preferred pharmacy for dispensing breast pumps to HMAA members. Pharmacare's goal of making it easy for expecting moms to receive their breast pump aligns with HMAA's free and innovative maternity incentive program named Baby & Me where participation is voluntary and at no cost for HMAA members.
One breast pump is covered per pregnancy under their HMAA medical plan regardless of the member's participation in the Baby & Me program. HMAA members may enroll in Baby & Me in the weeks 1 – 20 of their pregnancy. HMAA's team will determine the appropriate care for each of their participants pairing them with a maternity program nurse for support by phone to work in tandem with their physician and not as a replacement. Pharmacare will work closely with HMAA on when expecting moms will receive their new breast pump and other incentives of the program.