Over 90 years of making you a priority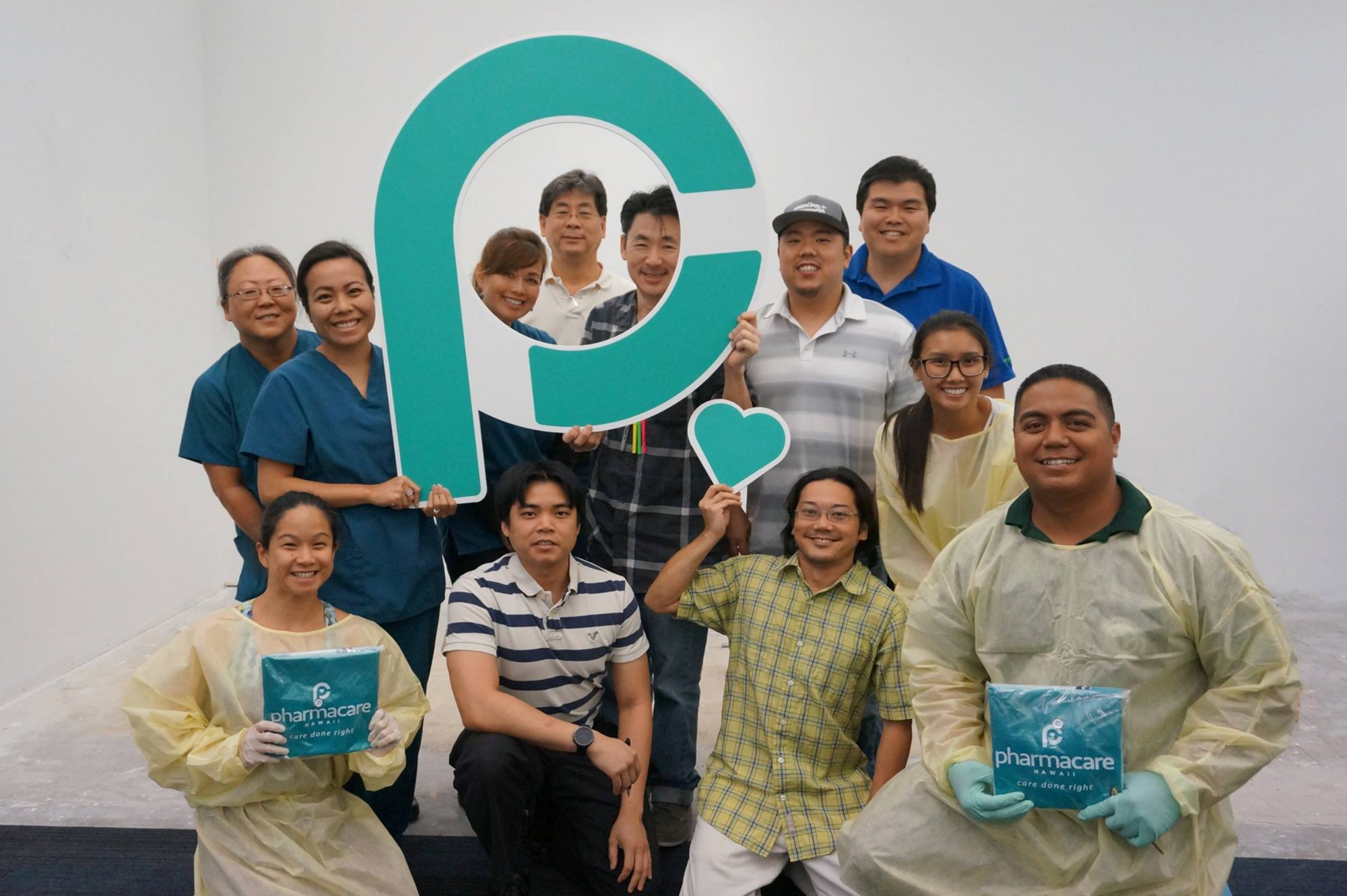 Pharmacare Hawaii's deep roots within the local community can be traced back three generation to April 1927, when Byron Yoshino's grandfather opened up Yoshino Drug Store at the corner of King and Kaheka streets. Several decades later the Yoshino's continued opening community pharmacies in Kalihi known then as Value Drug Ltd.
In 1983, pharmacists Byron Yoshino and Rick Sakurada established Pharmacare Hawaii after recognizing the need for at-home IV antibiotic and total parenteral nutrition therapies provided by a local company with local values.
By combining a diverse range of therapies with highly personalized customer care, we have been able to facilitate treatment for a number of conditions enabling greater independence for patients and peace of mind for their families.
As the first company in the state to offer such high-tech therapies outside a hospital setting, we have built a strong reputation among patients, hospital administrators, long-term care professionals, and insurers for the quality of our services.
Today, we're a diversified pharmacy company featuring community pharmacies, a home infusion pharmacy, a specialty pharmacy, a nutrition support division, as well as a long-term care pharmacy. Even though we've grown, we've never lost sight of our local roots.
Pharmacare is still locally owned and managed by an administrative team based in Honolulu. We understand the local culture and know what it means to be a part of the community. For our patients, this connection allows our staff to react quickly and efficiently. Our staff includes a team of nearly 40 pharmacists, as well registered nurses, certified dieticians, enrollment specialists, and delivery personnel – approximately 200 employees in all. This total care team maintains close communication with every patient and his or her physician to ensure the best possible care for every individual. In addition to customer care, we offer solutions for hospitals and medical research companies while working closely with insurance providers.
Central to our relationship with both insurers and patients are policies and procedures that foster trust. In order to keep our business in line with health care regulations, we've built a relationship with The Compliance Team. This empowered and independent organization ensures we're operating in accordance with the strictest rules in healthcare. The Compliance Team conducts a survey of our physical plant, policies and procedures to assure that we are conducting ourselves properly in all regards. Since signing up with this organization, we've earned the rank "Exemplary Provider" every year — the highest status of its kind. We're very proud to have achieved this rating, and continue to strengthen the policies and processes we need to give our patients the very best.
As a result, we have been recognized as one of Hawaii's Top 250 companies every year since 2009.
At Pharmacare Hawaii, our mission is to provide healthcare that improves the quality of life for all our patients with services of unique and exceptional value for each customer and to perpetuate the Aloha Spirit with every endeavor.