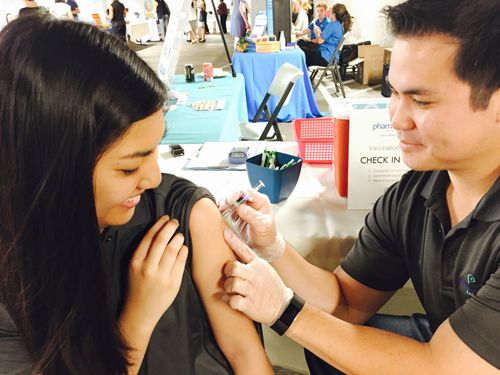 When it comes to disease prevention, immunizations are key. Getting vaccinated protects you and those around you. Pharmacare's main focus is to help you and your loved ones stay up-to-date on the recommended vaccines. We offer a variety of immunizations, including:
Influenza (flu) vaccines
Recommended or routine adult vaccinations (e.g. MMR, Hepatitis B)
A vaccine to prevent pneumonia (e.g. Pneumovax, Prenvar)
A vaccine to prevent shingles (e.g. Shingrix)
Worksite Flu Clinics
Click here to find a convenient location near you.
Worksite Flu Clinics
Pharmacare Hawaii is gearing up for the 2019 flu season. Part of our mission is to help employer groups stay healthy by preventing the flu at their workplace. We are now scheduling for our 2019 worksite flu clinics that offer a proven track record of vaccinating small (25 employees) to large (500+ employees) businesses in Hawaii.
What do we offer for our worksite vaccination clinics?
Highly-rated customer service
Certified Pharmacists & Nurses providing vaccines
Local, dependable support staff
Turnkey clinic, we provide all required materials
Coordination, administration, and registration
Education and information
Vaccine receipts for employee's health record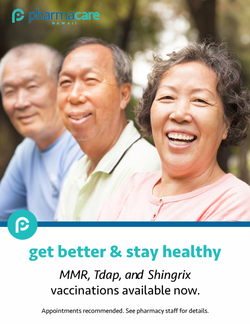 Free Flu Shots are still available! Call your favorite Pharmacare Pharmacy for more information.
Shingrix shots available at select Pharmacare pharmacies. Call one of our pharmacies below for more information:
Aiea Medical Pharmacy | Pali Momi Medical Center