The Early Beginnings Of Pharmacare Hawaii
An Interview with Jane Yoshino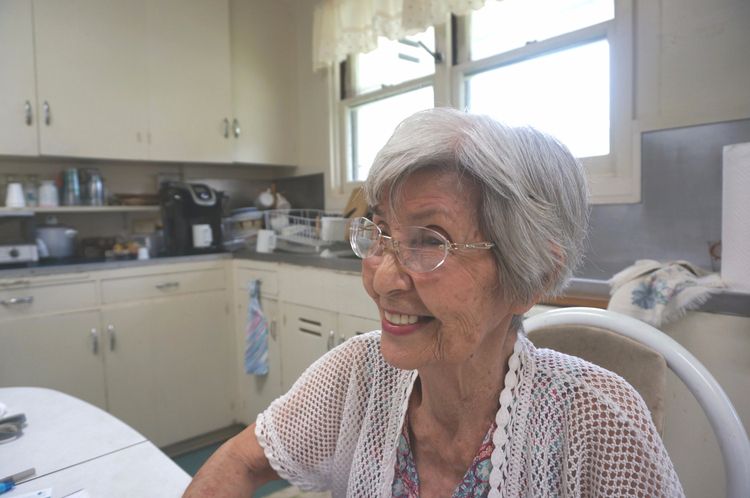 Jane Yoshino, mother of Pharmacare CEO Byron Yoshino, who turned 88 in March, can recall with vivid detail some of the historical milestones in the company's beginnings as if they just occurred yesterday.
Her father-in-law Naonobu Yoshino started Yoshino Drug Store at the corner of King and Kaheka Streets in April 1927. Her husband, Richard Yoshino, opened his first pharmacy, Value Drug Store at 2225 N. School Street in Kalihi in August 1953, two weeks before Byron Yoshino was born.
Neither Byron or his two younger brothers, Harry and Justin, had plans to follow in their father's footsteps. Harry, a medical doctor, is head of OB/GYN at The Queen's Medical Center, and Justin is a sales manager for AAA. Only Byron ultimately chose to enter the pharmacy business and become a third-generation pharmacist.
A Different Path Leads to the Pharmacy Business
Jane reveals that it didn't start off that way. After seeing the long hours that his dad put in, Byron had no intention of pursing the pharmacy business. He instead chose dentistry. However, one summer internship immediately changed his mind.
"After working in a dentist office, Byron said, 'I don't want to work in a small office, looking into a small mouth all day. Otherwise, my mind will start to become small," Jane laughs. "But don't tell him I told you that!"
That dental office experience was a turning point for Byron. Needless to say, Byron's dad was happy when Byron announced he would be pursuing a career as a pharmacist, because now there would be someone to take over the family business.
Home Infusion Therapy for Hawaii
Byron went to the University of the Pacific's School of Pharmacy and Health Sciences. Upon returning home to Hawaii, he worked in the family's retail pharmacy business. However, after a year, Byron was ready to do something other than retail pharmacy. Fortunately, he had kept in touch with a classmate who went to Stanford University.
That relationship turned out to be another pivotal point for Byron. He learned that home infusion would be the next big need and that inspired Byron to launch home infusion in Hawaii.
Initially, his parents, Jane and Richard, cleared out the warehouse at Aiea Medical Building, which by then, was the fourth Value Drug pharmacy location that Richard opened. (Richard opened the second pharmacy location in Aiea, next to Times Supermarket five years after he opened his first pharmacy in Kalihi. He then opened a third location in Waimalu).
The home infusion business officially spawned Pharmacare Hawaii, which Byron ran with a nurse experienced in administering Peripherally Inserted Central Catheter (PICC) lines for patients. It filled a growing need in Hawaii.
Support from Parents
It's always nice to receive support and encouragement from your parents. Both Richard and Jane were personally involved with Byron's business in the early days. They helped with deliveries and Jane also helped with billing. At the time, physicians didn't know how to code for IV therapy. Because of that, there was a long list of patients who received services that health insurance companies could not reimburse. Jane made it her mission to meet with physicians or nurses to explain the coding process, so that Pharmacare could get properly paid for the services provided to patients.
Today, Byron reciprocates and his mom considers him a "nice, thoughtful boy" who takes her shopping and fixes her computer.
Interesting Facts
Yoshino Drug Store, founded by Naonobu Yoshino, was initially located on Aloha Lane, but some felt that was too good a name for the area. That's why the location is referred to King and Kaheka Streets. Naonobu eventually closed Yoshino Drug Store and helped at Richard's first Value Drug Store in Kalihi.
Richard Yoshino, who had just returned from school at the University of Southern California, had wanted to become a physician. When the war broke out, he considered volunteering to join the 442nd regimental combat team with other Japanese Americans. However, he was advised not to volunteer because he would be more useful to the U.S. military after he graduated. So he went to pharmacy school at Drake University in Des Moines, Iowa, and then returned back to Hawaii.
Richard and Jane crossed each other's paths because her sister operated a delicatessen that was located next to Value Drug Store.
Richard and Jane were living in Kaimuki, between 6th and 7th Avenues, but wanted to live closer to the new pharmacy in Kalihi, so they moved to Nuuanu. It was easier because Jane said Byron was a "sleepyhead" and had a hard time waking up in the mornings for school. Byron and his brothers were able to cut through the neighborhood to quickly get to Maemae Elementary School without being tardy. The three brothers went to Punahou School after completing the sixth grade at Maemae.
The pharmacy business opened the door to new friendships in Japan for Richard and Jane. Through the All Japan Druggists, Richard was able to help more than 100 member companies representing more than 2,000 retail pharmacies throughout Japan. The members continue to appreciate the Yoshinos, who have been able to visit Japan numerous occasions and have formed life-long relationships that continue today.