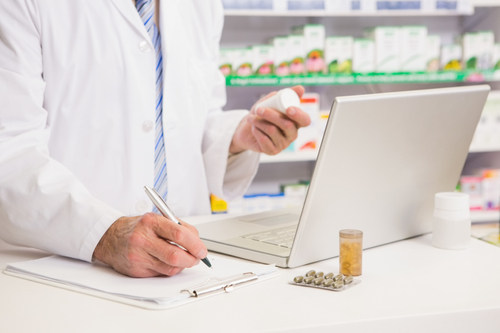 Not Just Any Plan. Your Plan.
When it comes to treating chronic conditions such as rheumatoid arthritis or hepatitis, treatment with specialty medications may be the best avenue for you. Many conditions only require a monthly treatment, so you won't need to spend a lot of time fitting treatment into your schedule. Our highly credentialed staff will work closely with you and your healthcare provider to develop a treatment plan that suits you best.
You may find it more convenient to stop by for treatment at our convenient ambulatory infusion suite near the Airport or we can arrange for treatment in the comfort of your home. A certified nurse will train your caregiver to administer treatment. Or, we can even teach you to administer treatments yourself.
The point is — you have options. You're in control.
Some Conditions We Treat With Specialty Medications:
Arcomegaly
Atopic Dermatitis
Cancer
Cystic Fibrosis
Growth Hormone Deficiency
Hemophilia
Hepatitis
HIV/AIDS
Immune Deficiencies
Infertility
Inflammatory Bowel Disease
Lupus
Multiple Sclerosis
Neurological Disorders
Osteoarthritis
Psoriasis
Respiratory Syncytial Virus
Rheumatoid Arthritis
Please ask about others
Examples Of Specialty Products:
Blood Factor
Enbrel
Epogen
Gilenya
Humira
Lupron
Pegasys
Remicade
Synagis
Synvisc
Please ask about others.
Services
24/7 support
Assistance with insurance matters including authorizations and claims filing
Co-pay assistance programs
Refill reminder calls
Free home delivery
Training and education
Frequently Asked Questions
Click on a topic below for more information
Are You Really Available 24 Hours?
Yes, a nurse and pharmacist are available 24/7. To reach a nurse, call 840-4160 during business hours or 524-2575 after hours.
What If My Medications Are Too Expensive?
We are able to offcer manufacturer copay assistance or other forms of financial assistance options for many drugs. Please contact us and our staff will be glad to review your assistance options for your specific situation.
Do You Accept My Insurance?
We are able to provide care for patients with most insurance companies. Please contact us and our staff will be glad to assess coverage for your specific insurance plan.
Do You Offer Training For The Administration Of My Medication?
Yes! If you require training to administer your medication, our nurses will be happy to schedule a training session with you at your convenience. If at any time during your therapy you would like more training, we will be glad to assist you.
Do My Drugs Require Special Handling?
Some drugs will require special handling such as refrigeration. Your Pharmacare team will inform you of any special handling requirements prior to the start of your therapy.
When I Need A Refill, Do I Need To Pick Up At Your Pharmacy?
No, Pharmacare will arrange for free delivery to your home, work, or other location that is convenient for you. We also have seven community pharmacy locations that you can pick up your medications from.
What's The Difference Between Getting Infusion At Pharmacare Versus Another Outpatient Infusion Center?
The biggest difference is the wait time. At Pharmacare, once the patient arrives, a nurse is ready to assess, take vitals and start the infusion process. At other outpatient infusion centers, wait times are longer due to the check-in process, staff availability and paperwork.
How Is It Decided If I Need Treatment At Your Pharmacy Or Can Get It At Home?
That depends on the medication as well as your comfort level in self-administering. At the ambulatory infusion suite, your treatment is administered and closely monitored by a registered nurse.
How Long Will I Need Treatment?
Your physician will make that determination following medical guidelines and taking your progress into consideration.
What Drugs Are Considered To Be Under "Specialty Pharmacy"?
Specialty Pharmacy drugs are most often used to manage complex chronic conditions. Many of these require additional patient education and tight monitoring by clinical staff. These drugs often require special handling & delivery and may be very expensive. Specialty Pharmacy drugs are often injectable, but may also include oral, inhaled, or other forms of medication.
Are You A Local Company?
Yes! Pharmacare is a locally owned and operated company that has been in business in Hawaii since 1983. We pride ourselves on providing the highest level of care and service to all of our clients and perpetuate the Aloha Spirit in everything that we do.
Disease State Information
Click on a topic below for more information